Vision or Health Insurance?
The eye care medical field has an unusual split between two different types of insurance for covering eye issues: health...
Vision Problems After a Concussion or TB...
The Centers for Disease Control estimates that around 2.8 million people in the United States suffer from a traumatic br...
What Is This Bump on My Eyelid?
So you're going about your day and notice a slight twinge when you blink. It starts off as a mild awareness, then...
My Eyes Feel Like a Desert!
Itching, burning, watering, red, irritated, tired eyes... what is a person to do? These symptoms are classic signs of Dr...
Taking Care of Your Child's Eyes
Just like adults, children need to have their eyes examined. This need begins at birth and continues through adulthood....
Meet Our Doctors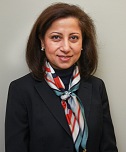 Naila Aslam, OD
Naila Aslam, OD is an honors graduate of the New England college of Optometry, Boston, MA. She received her undergraduate degree from Rutgers University with a major in Biology and a minor in Microbiology. Dr. Aslam is a glaucoma certified optometrist licensed in New Hampshire and Maine. She is the present two-term treasurer of New Hampshire Optometric Charities and a member of the New Hampshire Optometric Association, the American Optometric Association and the National Glaucoma Society..
Her specialty interests include dry eye, red eyes, and allergic itchy eyes, pre and post op care of LASIK, LASEK cataract surgery, as well as complicated contact lens consultations. She sees both children and adults. She is experienced in routine and difficult contact lens fits. She evaluates and treats for glaucoma and other eye diseases and infections. She evaluates the retina for diabetic and high blood pressure changes in the eye, and checks for cataracts and macular degeneration. She is committed to providing complete eye care with the most up to date equipment and techniques.
Dr. Aslam enjoys volunteering in her community in her free time. She is a present 10-year board member and past secretary and co-chair of the City of Sanford Zoning Board of Appeals in Sanford, ME. She also volunteers and fundraises with her family for UNICEF. She enjoys cooking recipes from Food Network and spending time with her husband and daughter.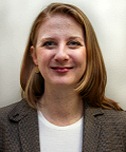 Shirlie A Dowd, OD
Shirlie A Dowd, OD is a Board Certified Optometrist practicing primary care optometry. She enjoys pediatrics and contact lens fitting and is expereienced in the diagnosis and treatment of ocular disease. She is a native of New Hampshire and graduated from Phillips Academy in Andover MA before going on to get her BS in Biochemistry from Union College in Schenectady NY. She then went to the New England College of Optometry in Boston Ma. She is a member of the NH Optometric Association as well as the American Optometric Association.
Dr. Dowd enjoys spending her free time volunteering and can be found at local diabetic clinics and schools doing screenings, eye exams and education. She is recently back from the Philippines volunteering with a group of doctors to do eye exams and dispense glasses to the typhoon ravaged city of Tacloban. Other such trips have included China, Thailand, Mexico, Nicaragua and an Indian Reservation in North Dakota.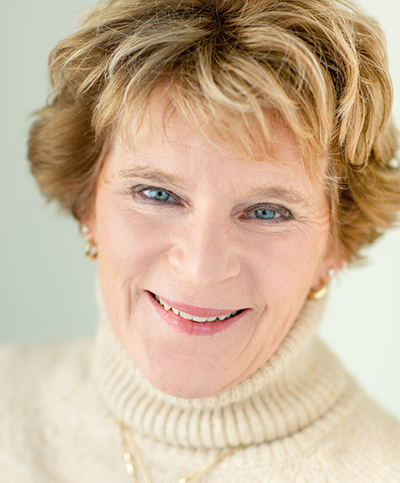 Susan Haskell, OD, FAAO
Dr. Haskell is a graduate of the New England College of Optometry in Boston. Although she sees patients with a variety of eyecare needs, she has developed a special interest in helping patients with Ocular Surface Disease (dry eye). Dr. Haskell has been practicing in the Seacoast New Hampshire area since 1989.
Dr. Haskell has achieved fellowship in the American Academy of Optometry and is currently working toward her Diplomate in the Academy. She is a Diplomate of American Board of Optometry and has been trained as an item-writer for the ABO.s examination. Dr. Haskell has served on the New Hampshire Optometric Association board and the New Hampshire Board of Optometry. She is currently on the advisory boards of several companies that develop dry eye products and pharmaceuticals. Dr. Haskell is also a COPE course reviewer for the Association of Regulatory Boards of Optometry (ARBO) and lectures on Ocular Surface Disease.
Dr. Haskell has enjoyed providing vision screenings in the local schools, and in the past has provided services for the NH Association for the blind.
When not in the office, you will probably find Dr. Haskell enjoying a ride on her road or fat bike or at the tennis courts. She loves to travel and is not afraid to tackle a landscaping project.
Hometown Saco, Maine
Undergraduate Education University of Maine
Graduate School BS and Doctorate New England College of Optometry Boston, MA
Member NHOA and AOA and AAO
NHOA Board of Directors served
NH Board of Optometry served
Diplomate American Board of Optometry
Fellow American Academy Of Optometry
Clinicals:
VA Hospital Manchester, NH
Boston Optometric Center Boston, MA
North End Community Health Center Boston, MA
VA Hospital West Roxbury Roxbury, MA
VA Hospital Brockton Brockton, MA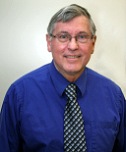 Norman P. Menard, OD
Norman P. Menard, OD began his career as an Optometrist in the US Army Medical Department serving at Walter Reed Medical Center and Vietnam. He is proud to be a retired Army Reservist. He has been providing comprehensive eye health care in Dover since 1974. He received his doctorate from the New England college of Optometry in Boston, MA. He is a member of the American Optometric Association and the New Hampshire Association of Optometrists. Dr. Menard enjoys seeing patients of all ages. He has a special interest in fitting of contact lenses especially for astigmatism and multifocals. He provides eye care for evaluation of diabetes eye disease, cataracts, glaucoma and macular degeneration as well as routine eye care. Dr Menard focuses on eye health as it is affected by chronic medical diseases.
Dr. Menard loves to travel around the country with his family, especially in the southwest. He is an avid photographer and gardener and enjoys skiing, tennis, golf and biking. He is married and has two children.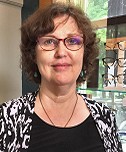 Dr. Paula A. Ting-Downing, OD
Dr. Paula A. Ting-Downing, OD Dr. Ting-Downing attended University of New Hampshire and University of Houston. She received her doctorate of Optometry in 1996 from New England College of Optometry in Boston, Massachusetts. Dr. Ting-Downing is a member of the American Optometric Association, NH Optometric Association, and The Ocular Nutrition Society. Dr. Ting-Downing enjoys ballroom dancing and kayaking in her free time.