What Is a Punctal Plug?
Punctal plugs are something we use to help treat Dry Eye Syndrome. This syndrome is a multifactorial problem t...
These weird spots and jagged lines are s...
Have you ever seen a temporary black spot in your vision? How about jagged white lines? Something that looks like heat w...
Why Polarized Glasses Are Essential in W...
Not everyone understands the importance of sunglasses when the weather turns cold. Polarized sunglasses are usually a...
Tips for Making Those New Glasses Last
Now that you have picked up your new pair of prescription eyeglasses, your focus should become taking care of them. This...
4 Good Reasons for Older Adults to Have...
The American Optometric Association has recommendations for how often adults need to get their eyes examined and those r...
Just for Presbyopes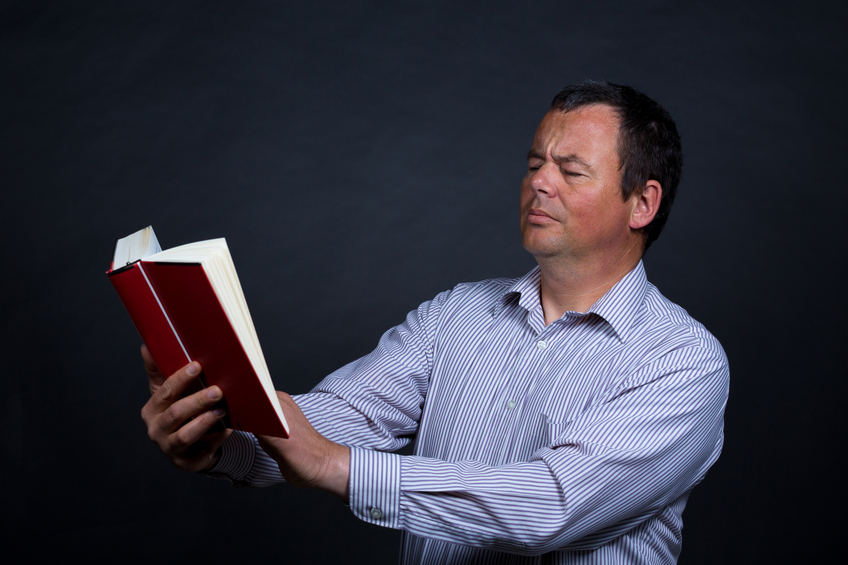 Presbyopia is a Latin term for "old man eyes." This condition actually begins in your late 20s and slowly causes close vision loss. Most people develop symptoms after age 35--these symptoms include eyestrain and blurry vision while reading. Often presbyopia causes people to push objects further away to view them clearly. The treatment for presbyopia includes glasses and contact lenses, laser procedures, and other surgical procedures.
Reading glasses, bifocals, trifocals, or progressive multifocal blended lenses are all options to treat and correct presbyopia with glasses.
Soft, rigid, gas permeable, or a combination of these materials can treat presbyopia with contact lenses. Many surgical and laser techniques are used to treat presbyopia with new technology developing every year for this emerging population.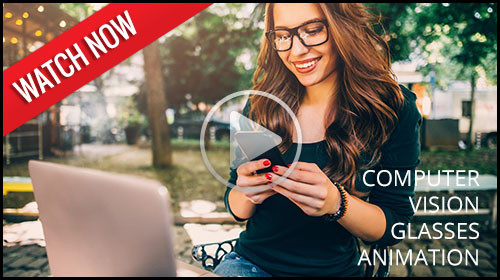 To reduce eye strain and fatigue, we carry specialized computer lenses. These lenses are perfect for computer users who spend a majority of their days working on computers. And since three out of four computer users will suffer from Computer Vision Syndrome, computer lenses are a great way to keep your eyesight healthy.
One of the first areas of your life where presbyopia becomes prominent is in your ability to read. There are a variety of styles available, with sleek designs that allow you to carry them anywhere.
For many presbyopes, bifocal lenses are a necessity. But it can be difficult to adjust to the harsh line that is found in many bifocal lenses. Fortunately, there are no-line lenses, which are also called progressive lenses. No more lines! Just a change in focusing power which allows you to comfortably focus on any distance. Just as with lined bifocals, distant objects are viewed through the top portion of the lenses, and near objects are viewed through the bottom portion of the lenses.
If you need bifocals but cannot stand wearing glasses, you may need bifocal contact lenses. Now you can have all of the benefits of bifocal lenses in the convenience of contact lenses. Talk with your doctor about bifocal contacts today.
For some of our emerging presbyopes we offer another option to glasses. Monovision is a method of fitting your dominant eye for distance vision and your non-dominant eye for near vision. Contacts are available in disposable, extended wear, and even daily disposable lenses to fit your lifestyle. Most patients require 2-4 weeks to make the adjustment from binocular vision to monovision.